ALOHA
Anyways, hey! School starts next week, FML. The three classes I want desperately (Japanese 5, ROP fashion, and AP art) are all during the
same period
. Hey, thanks, school. This means a lot to me.
Right now, I'm working on Ranmao from Kuroshitsuji for Sacanime.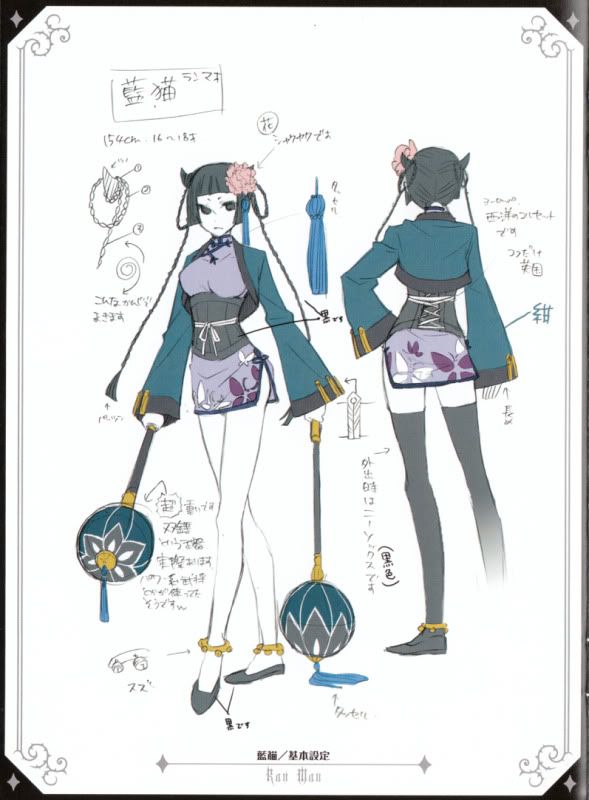 W.I.P: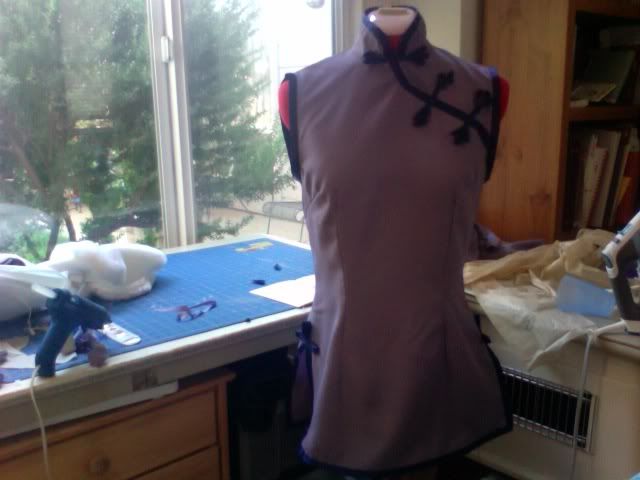 Oh man, I broke three needles on those frogs. They're
really
thick... satin blanket binding! I am, as of yet, not sure if I like it or not.
Also, I dyed my hair!
! I need to dye it black for Ranmao, though, seeing as I was stupid and my wig's going to arrive one day late. Hahaha... "OTL
Durhurhur, I asked who I should cosplay on CGL. Here's what I got:
Yoko and Nia (Gurren Lagann! Isn't that old now?! Also, my lack of boobs makes Yoko pretty impossible...)
Akane (ranma 1/2. Seriously...? I dunno, she kinda annoys me.)
Some Girl from Bakenman (she's pretty cute, actually!)
Ciel (YESSSSS)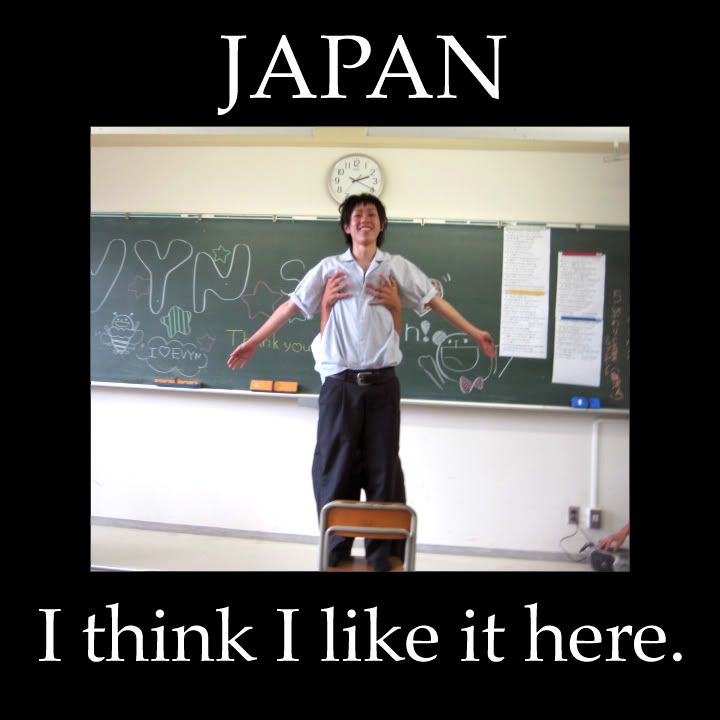 And just to prove that yes, I took this, you are not going to find the letter combination "VYN" anywhere else besides my name.
In case you're wondering, I went to Japan as an exchange student for around a month. It was amazing!
I have so many stories to share. I wanna go back!~
Anyways, hi to everyone on here! I'm sorry I've been so inactive. :<
(The boys in the picture were acting out Titanic for me. The one in the front is Mami-chan, my best friend ever.)
CORN DOGS





Goodness, my cat is fat. Look at him. Little tiny stick legs on this BIIIG GODZILLA BODY



DEAR COURTNEY; this is michael hahaha



Korean Friends FTW
The guy wants to be a fashion designer. Cool, huh?

MICHAEL, MAN YOU'D BETTER RETURN MY SKETCHBOOK TO ME SAFE AND SOUND
THAT THING HAS LIKE A MONTH AND A HALF WORTH OF WORK IN IT :<

I only lent it to you because the drawing is pretty kickass so far and you're really hot