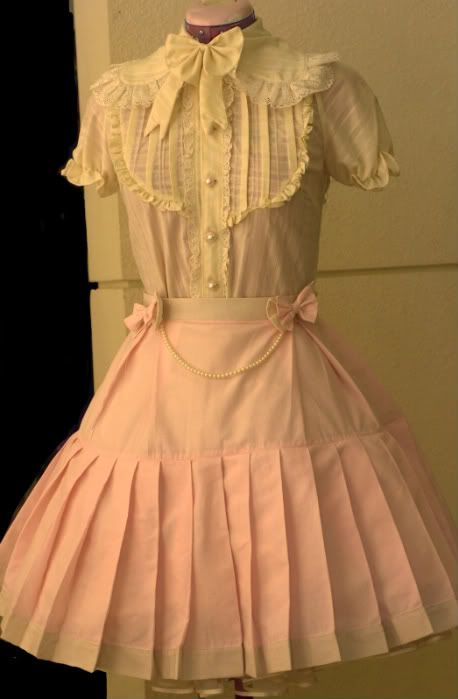 Phew! This was quite the sewing week. I actually just finished up at Anime Expo (won a craftsmanship award, woohoo!) and now I'm getting ready for art college in Baltimore!
Anyways, on to the pictures;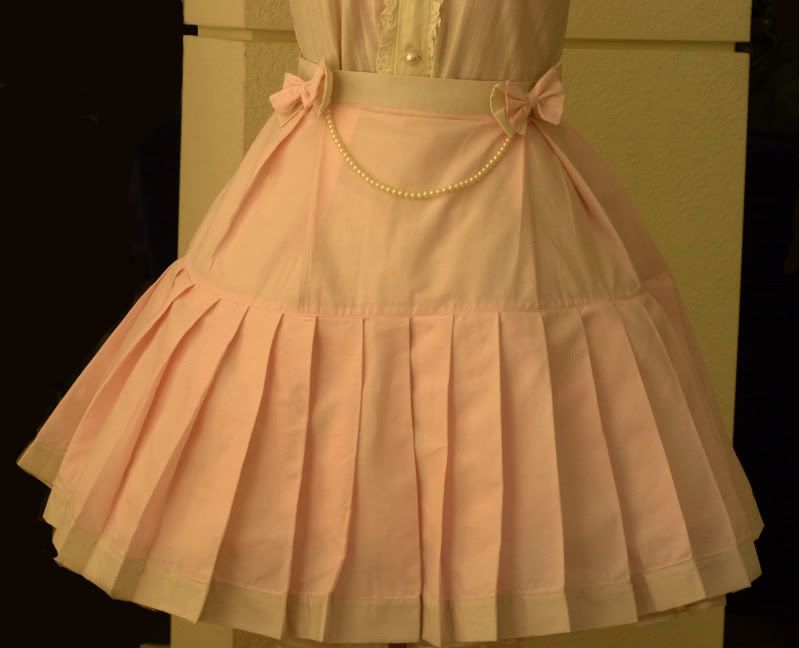 I actually made this
to sell,
so I made it bigger than my size so I wouldn't be tempted to keep it.
The bows and pearls are detachable, and the waist is elasticized in order to let it expand from 28" to 35". There's also a hidden side zip with a hook and eye closure.
Here's another one of the blouse, with a different dress that I'm also selling at
my Etsy
.
Thanks for looking!